ALPHA is a modern and reliable institution which supports and assists students. Alpha directs the hopes and ambitions of students towards achieving their goals and provides a high quality program in the field of educational services.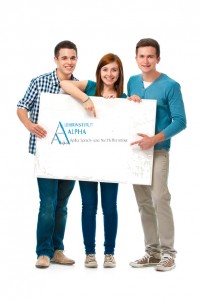 Course offers for:
every school type
all class\learning levels
all school subjects
language courses
exams and Abitur preparation
We provide extra help, private tuition language courses and exam preparation courses for the following school types:
Hauptsschule
Werkrealschule
Realschule
Gymnasium
Berufschule &
Berufliche Gymnasien
Berufskolleg
Berufsfachschule
Wirtschaftsschule
Fachhochschule
University
You are welcome to join us for a free lesson!
FOREIGN LANGUAGES:
Language courses :
German
English
French
Greek